Winter holidays in the Dolomites / South Tyrol: In the Antholz Valley winter sports are at home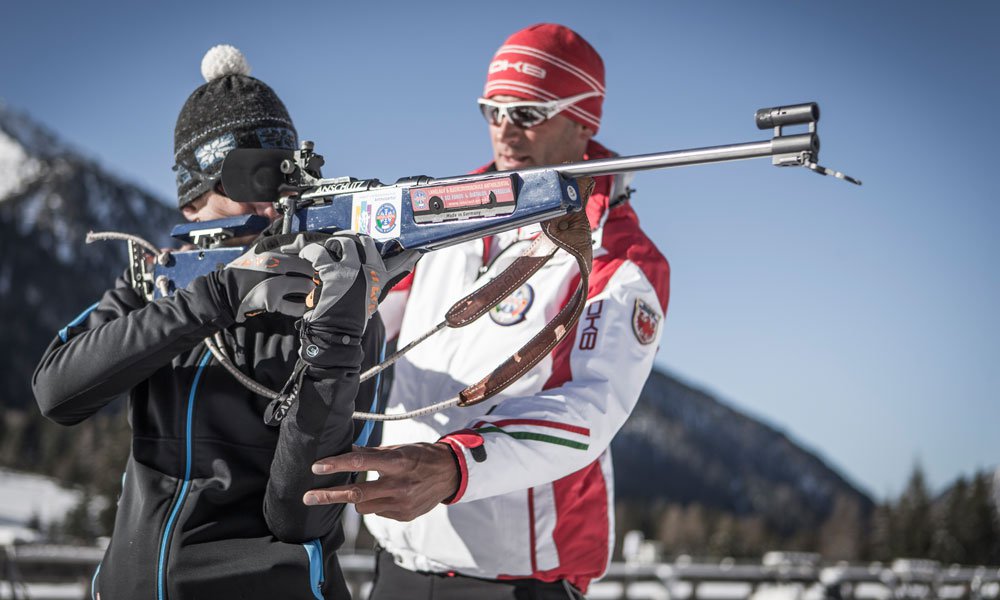 Once a year, winter sports enthusiasts around the world focus on our region, otherwise quiet in the other seasons. The main attraction is the biathlon in Antholz, which promises intense emotions, because the champions of this sport from all countries face off here with their amazing results for the only competition of the World Cup. The enthusiastic atmosphere pervades the Antholz Valley, so yet another reason why your winter holiday in this very picturesque place in the Dolomites / South Tyrol becomes very special.
Cross country skiing and snowshoeing through the Natural Park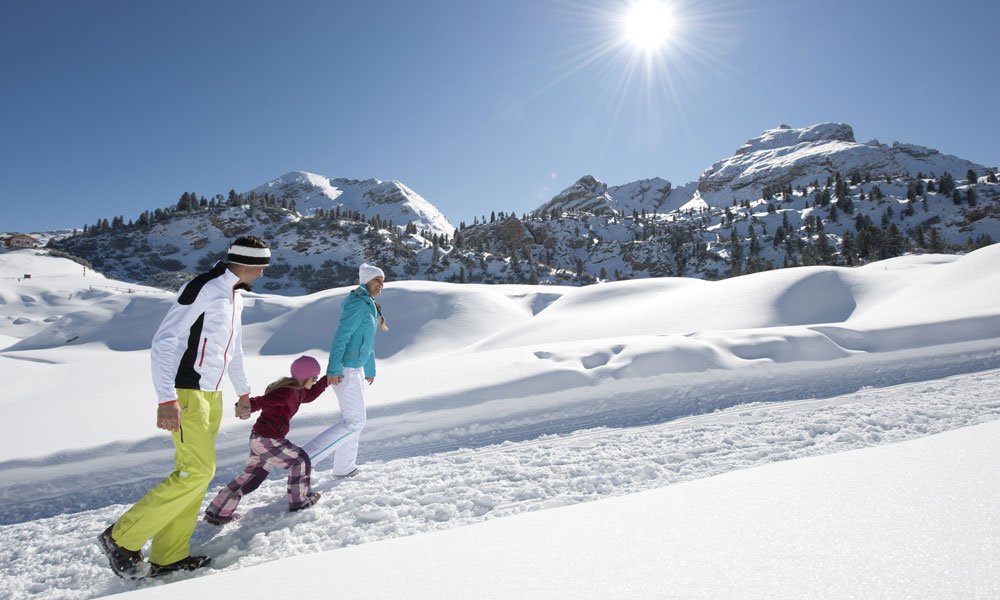 In the Antholz Valley you will find everything for a fulfilling winter holiday in the Dolomites/South Tyrol. If you love cross-country skiing, you have a network of 62 km of perfectly groomed slopes at your fingertips. Whoever glides on their skis along these slopes can boast of following in the footsteps of biathlon professionals! During your ski holiday in Antholz, you are invited to emulate the great biathlon champions and to give proof of your skills in rifle shooting as guests in the Antholz biathlon stadium. The snow-covered forests and the scenic trails of the Rieserferner-Ahrn Nature Park are an ideal retreat for beautiful winter walks, for fantastic alpine skiing or snowshoeing in deep snow on Croda Rossa or Mount Dentro (Hinterbergkofel).
The best conditions for your winter holiday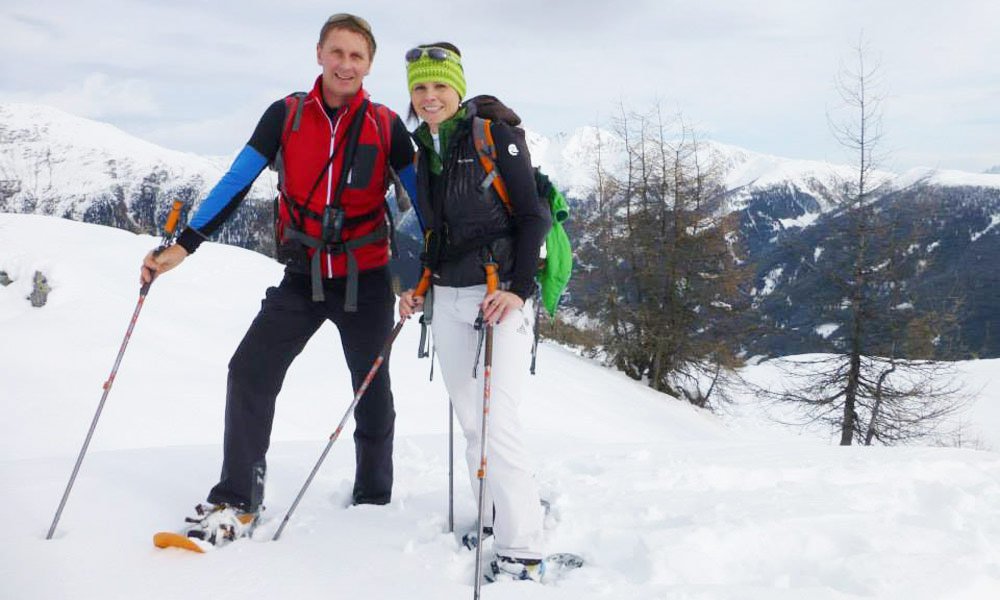 A real paradise for skiing is the nearby Plan de Corones, the no. 1 ski area of the South Tyrol. There you will find a wide variety of slopes and exciting downhill runs for carvers and snowboarders. In your skiing holiday you can ski without leaving Antholz, starting from the "Riepenlift" valley station to reach the nearby slopes, recommended especially for beginners and children, who will have a blast. You can reach higher altitudes and then go down in toboggans from Steinzgeralm or reach Stallersattel.
With your free Holidaypass can reach these destinations free of charge.